Ferrero Massa'Bielle

Ferrero
Branding // Product Design //
Packaging // Advertising
A conceptual Ferrero Rocher chocolate and hazelnut creme liqueur.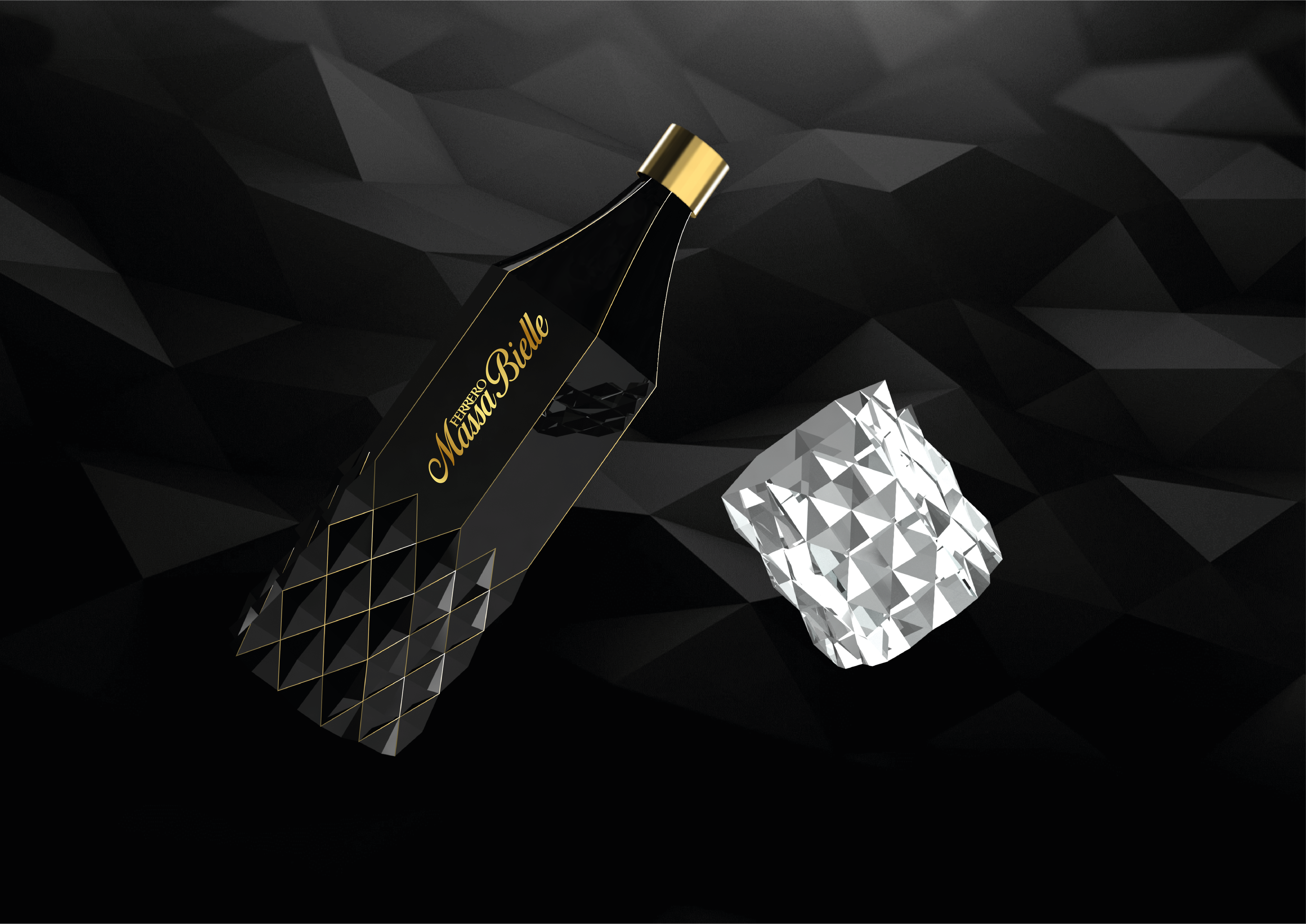 The Story //

Ferrero often finds its inspiration from natural forms. With a new direction for Ferrero Rocher it only made sense to go back to the Rochers inspiration; The Grotte de Massabielle. A place of great importance to the founder and where the inspiration for the rocky shape of the Ferrero Rocher originated.

These same considerations were then brought into our rocky (faceted) bottle design.

The Logo //


The logo is a lock up combining the new product name and the parent brand. Using a script typeface juxtaposed against the rigid Ferrero brand mark to represent the new direction Ferrero is taking into the liqueur market.
Drink Photography //


Ferrero Massabielle is a smooth and creamy blend of chocolate and hazelnut. A liqueur formed from the loved and trusted flavour of Ferrero.
Prototype - 3D Printing //
Infographics //
Infographics in the same visual language as Ferrero Massa'Bielle that represent each team members participation, quality of work etc.