RE_CON_STRUC_TED

University of Greenwich
Exhibition // Identity // Print
An exhibition celebrating the mind of the creative. Each creator must deconstruct a used/broken object of choice to then reconstruct into a new piece of work, giving the original object a new life.
Location: 11 Stockwell Street

Deconstructing //

No single person will view an object in the exact same way as the next person.

RECONSTRUCTED is about releasing the individuality of each artists perspective of the form of an object. Where one might see a watch, another may see an opportunity for a piece of art.
The Identity //
The identity is a reconstruction of the exhibition space, deconstructing the building's shape and the exhibition zones.


//
The exhibition title was deconstructed into its syllables and then reconstructed into a combination mark for the exhibition brand, using the zonal shapes as dividers.
//
Due to the brutalist architectural style of the building, the Identity of this exhibition was formed upon adding vibrance through creativity to an area surrounded by muted tones.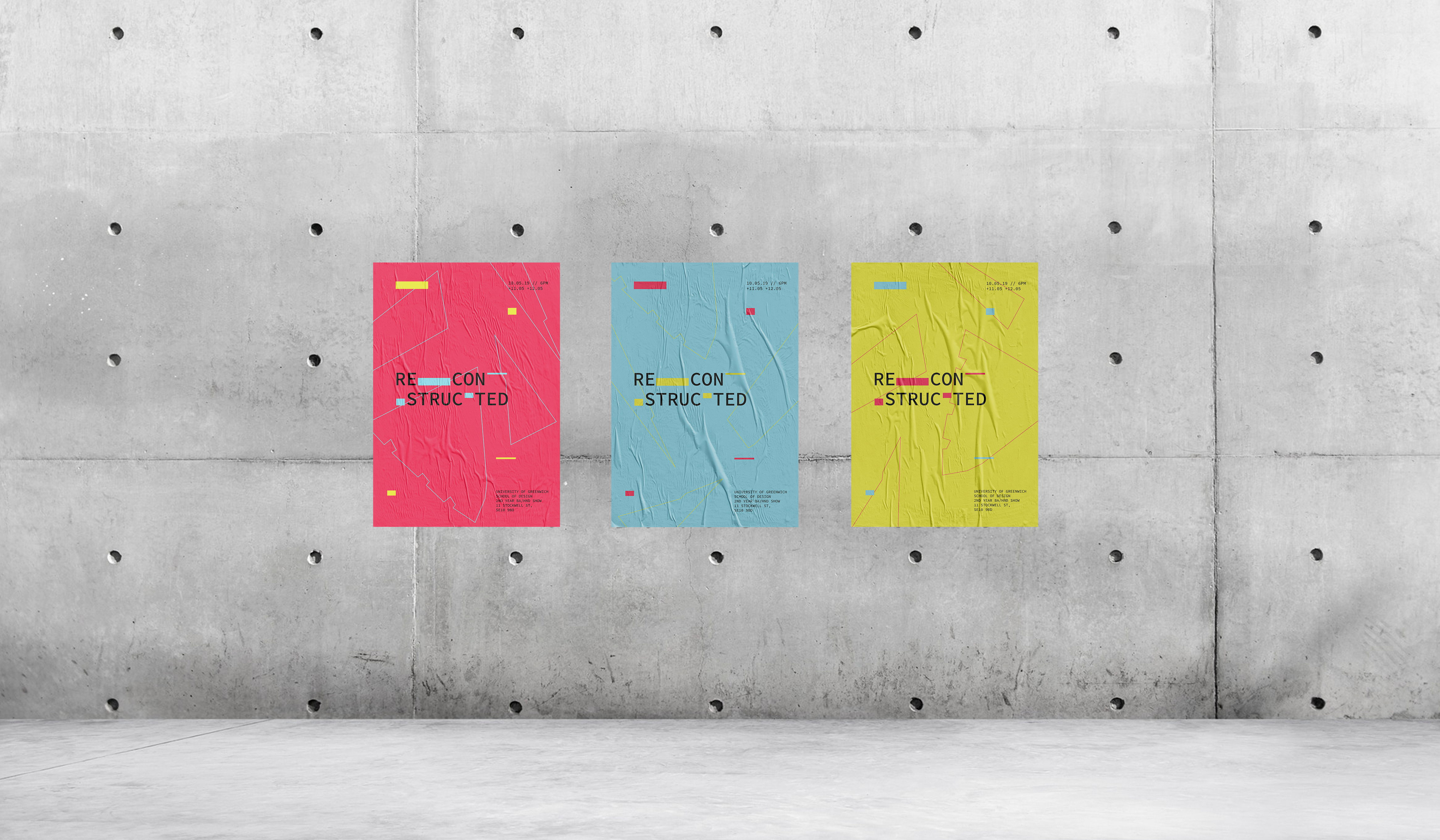 Colours & Typography //
The typeface 'Source Code' was chosen after deconstructing the creative industries and concluing that what each individual, whether a fine artist, graphic designer or an architect, use technology that relies on code to create or share their work.
The Space //
Visual elements from the identity are used as a method of wayfinding throughout the exhibition.

Promotion //
Advertised through social media posts and posters around London in areas that lack vibrance.